What are the basics to highlighting and contouring? And what products work the best to create that look?
Asked by

abbychristienne
Check out my post all about contouring here :)
Highlighting is a little easier than contouring! The main purpose of highlighting is to create a more luminous, healthy finish to the skin. A super matte face can look dull and lifeless if it's too matte. All you need is a shimmery/luminous cream, liquid or powder. With a cream or liquid you can use your fingers to apply it, with a powder highlight you can use any brush really as long as it's not too big like a kabuki brush.
Some great powder highlighters are Wet n Wild Reserve Your Cabana, Hard Candy Tiki (sold at Walmart), Physicians Formula Mineral Glow Pearls, MAC Mineralized Skinfinish in Soft & Gentle, Lorac Perfectly Lit, Too Faced Candlelight Glow or Josie Maran Argan Illuminizing Powder.
Some great liquid or cream highlighters are Benefit Watts Up, Benefit High Beam, MAC Lustre Drops, MAC Cream Color Base in Pearl & Hush, Loreal Magic Lumi primer, ELF Shimmering Facial Whips, Josie Maran Argan Illuminizer & Illmasqua's Cream Highlighter. 
If you have dry skin, cream and liquids will work well because they are more moisturizing. If you have normal to oily skin then powder will suit better. But each skin type can use either or :)
You can apply the highlighter on your cheekbones, down the nose, cupids bow and on the forehead/temples. The more place you apply the more luminous and dewy you will look. Most people just apply on the cheek bones for an every day look :)
Giveaway winner!
After choosing a winner through random.org the winner of my giveaway is…..
Congrats! :))
I will message the winner & if she doesn't reply back to me in a week or so I will pick a new winner. 
I'm sorry to anyone disappointed, I wish I could buy you all makeup :'(
I plan to have a giveaway of pretty much all of the Wet n Wild MegaLast lipstick line coming up soon if anyone is interested in that!
For the person asking about BB creams for darker skintones, AJ Crimson has a really great one!
I absolutely love your blog! Just wanted to know if you knew of any Bb creams for brown/dark skin. I usually only use concealer on my eyes (dark circles) but I feel like bb cream would be a lot easier.
Asked by

sincerelymaxine
Thanks babe!
My favorite BB Cream right now is Garnier's BB Cream for oily/combination skin and they make a deep shade
Maybelline makes a great darker shade in their BB Cream in the shade Deep (swatch on top)
Smashbox BB Cream in Dark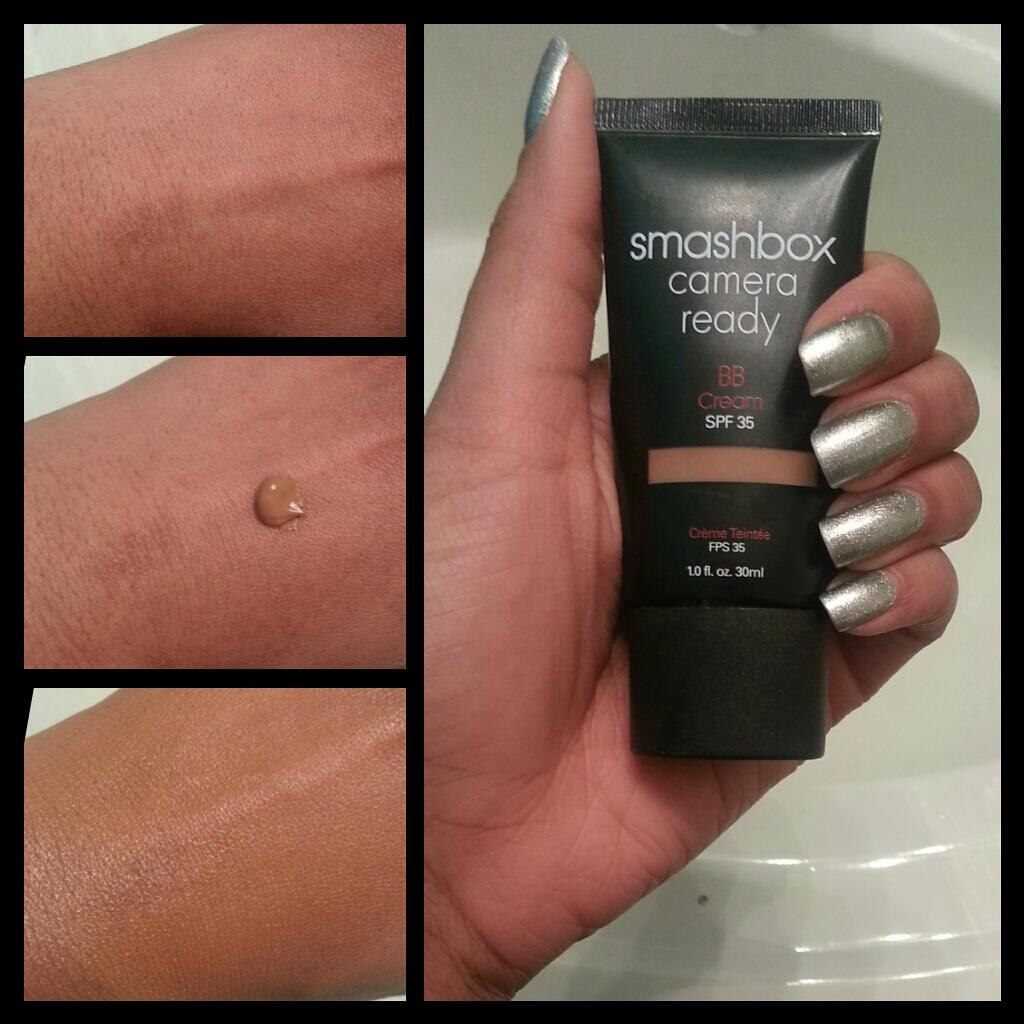 You might also like MAC Face & Body foundation. It's similar to a BB Cream because it has light to medium coverage, looks and feels natural but comes in many more darker shades!
Hey I have larger pores and noticeable pores is there any tips to make them not visible? Like with certain was of applying or a certain foundation?